What experiences can I choose from when using the Honeyfund + Target Registry?
You can add honeymoon and experience items including: Honeymoon Resort, Honeymoon Travel, Honeymoon Cruise, Dinner and Movie, Wine Tasting, Show Tickets, Spa Massage, Cooking Lessons, and Sporting Events. Want more options? Contact us!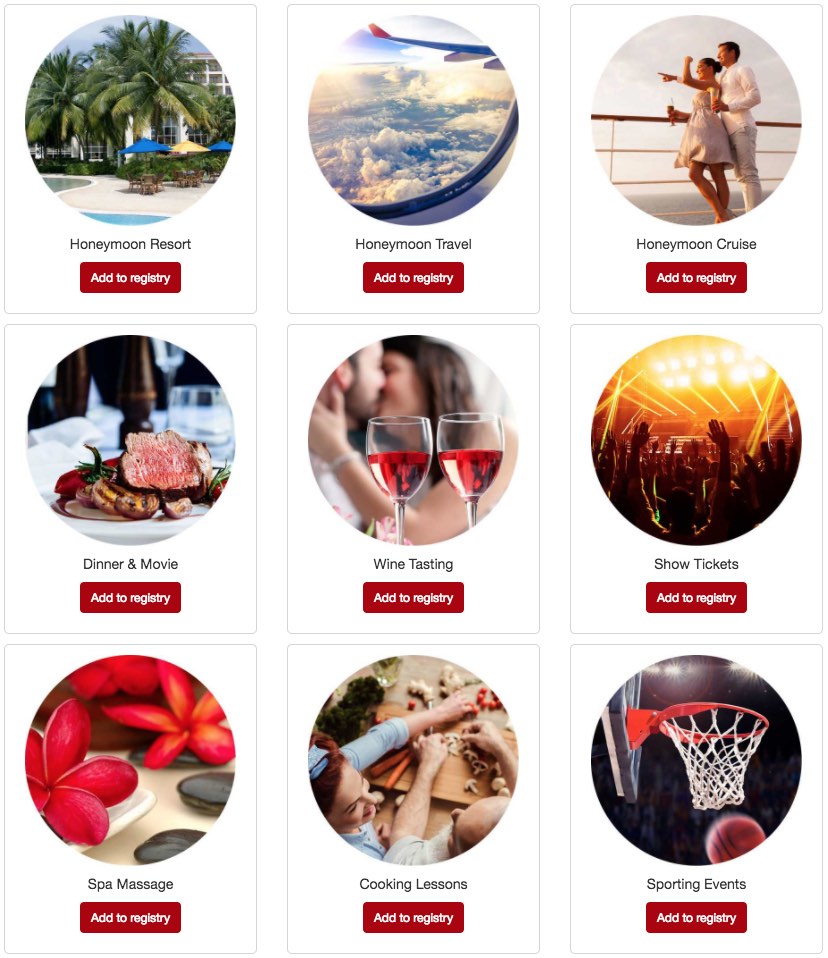 Have we answered your question? If not, please contact us.